For even the Son of Man came not to be served, but to serve...
Jesus modeled for us an unselfish love that brought life to us! We share in Jesus' joy as we follow him in bringing value into the lives of others around us. A past Christian leader said rightly that, "the only doorway out of the dungeon of self is service to others." Experience life more fully by linking with us in opportunities to serve others. You will be glad you did!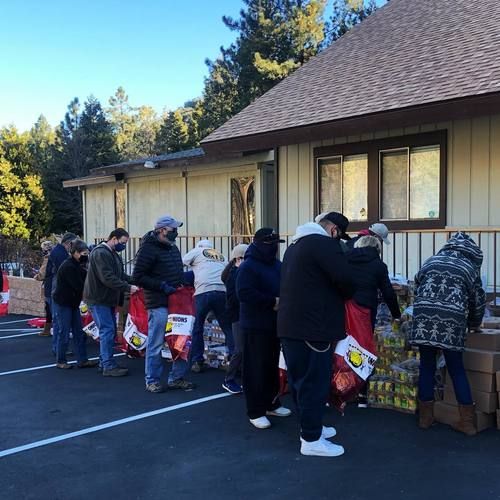 Serving is part of worshipping Jesus. Joining a serve team is also one of the fastest and best ways to build meaningful friendships at Lake Gregory Church. Be a part of life change in Crestline and the mountain communities and enjoy the memories along the way.
Use your unique gifts to help build the Kingdom.
Every follower of Jesus has a unique SHAPE for service. (SHAPE = Spiritual gifts, Heart, Abilities, Personality, and Experiences.) We will help you to discern your SHAPE through a training class by the same name. You can also begin to understand your part in God's purposes by stepping up and helping in a role that you would like to explore. Sometimes the best indication of areas of strength for service is experiences. Let us walk along side you as you explore God's call and gifting to serve.
Let us know your heart and interest, so we can help you find a way to serve.